De New York Times versterkt haar artikelen handelend over de Kopenhagen Klimaat Top (COP 15)  met sterke visualisaties. Ze vermelden jammer genoeg niet de bronnen waar ze hun data vandaan halen.
Copenhagen: Emissions, Treaties and Impacts: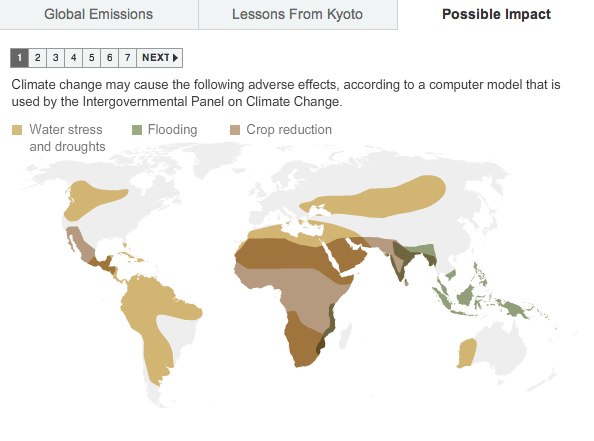 Science and Politics of Climate Change

Who's at the Climate Talks, and What Do They Seek?